Reaching the full extent of one's potential is a fundamental necessity and source of joy in human existence. Maslow called this self-actualization: a state in which a person has become everything that he/she is capable of becoming. Adapting this to the 21st century, where many of us are likely to live past a hundred years in a world of accelerating change, we like to think of reaching one's zenith not as a destination, but as a continuous journey of iterative growth.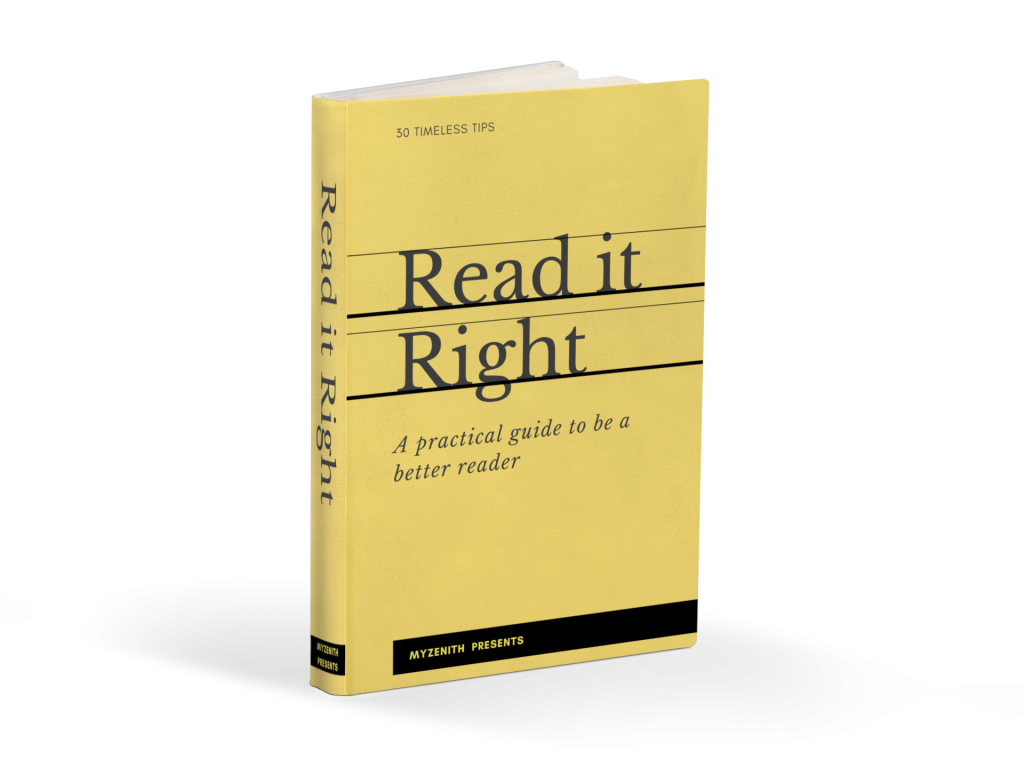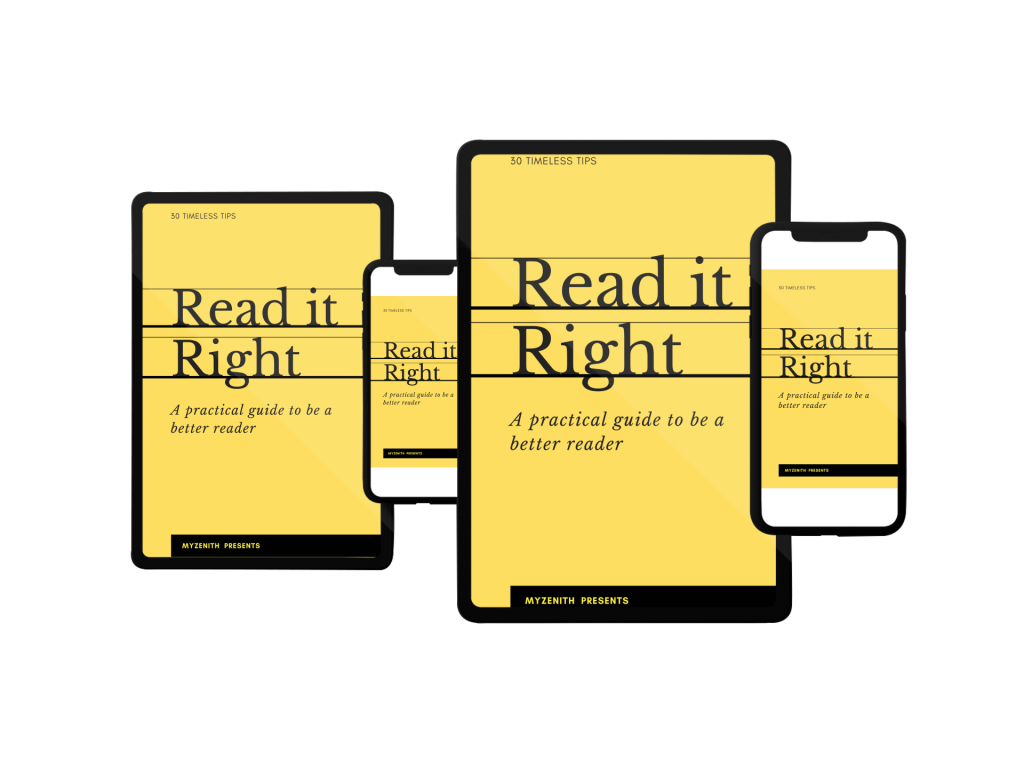 Download our exclusive eBook titled "Read it Right", a practical guide on how to be a better reader, with 30 timeless tips. Free for all subscribers!
There are many ways to grow and strive towards one's full potential. We at MyZenith believe that reading is the most accessible and most cost-effective (and in our humble opinion, pleasurable) ways of continuous betterment. If you want to consistently and productively work towards your own personal peak, reading needs to be the core of your repertoire.
If you are new to MyZenith, check out our reading platform! We suggest you get started with the articles below.
As we continue this journey, we invite you to join us – subscribe to our newsletter (see above). You will receive our exclusive e-book titled "Read It Right" for free and monthly missives with our latest perspectives from the world of reading and growth.
Reach your Zenith!