It was books that taught me that the things that tormented me most were the very things that connected me with all the people who were alive or who had ever been alive.

James Baldwin
A good reason to read, if ever you need one

Have you ever wondered why we send criminals to prison? What is that we expect out of it? It is a deterrent and a punishment. But ideally, it should also decrease the likelihood of a criminal repeating the offence when they are out back in the real world – the technical term for repeat offending being recidivism. A program called "Changing Lives through Literature" that started in 1991 has had one of the highest impacts in reducing repeat offences – by ~60%. The philosophy behind the program explains the humanizing effect of literature thus:
With literature, the imagination comes alive through an engagement with language…we experience a paradox: we begin to see other perspectives than our own and, at the same time, realize that we are not alone. A good story not only calls on us to exercise our minds, it asks us to reach deep into our hearts and evoke compassion for the characters, for each other, and for ourselves.
In other words, it helps us be more empathetic. But it is not just any words, there is a reason we seek out well-written books, beautiful literature, moving poetry. In a study published in Brain & Language, scientists show the transformative effect of metaphorical and evocative language ("shoulder responsibility" and "foot the bill" instead of "take responsibility" or "pay the bill") on our brains.

When the world wakes up after this crisis, wouldn't it be nice if we could all find it in ourselves to be a little bit more empathetic? To see the world through another's eyes, to feel their pain and joy as much as we feel our own. No better way to start practicing this than reading good literature.
You are what you read, choose wisely

A book that helps us empathize with the world around us – something that touches our heart, stirs our mind and fires our spirit. I didn't have to think too long to pick a recommendation for this Issue – "Essential Poems from The Staying Alive" is a compilation of 100 poems from the "Staying Alive Trilogy" that consists of "Staying Alive," "Being Alive" and "Being Human." It is a wonderful collection that explores the human condition with gentle honesty and leaves the reader feeling less alone and more alive.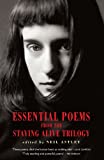 Choosing a book of poetry, I realize, has the potential to alienate those who may prefer prose over verse. But in a time where we tend to feel alone yet strapped for time (Yehuda Amichai's words in this book: 'A man doesn't have time in his life / to have time for everything.'), I could not think of a better format to convey emotion, connection and truth in a concise and compelling form.
If you are new to poetry, this is a good introduction to contemporary poets around the world. If you are already a poetry aficionado, I bet this will bring you to unexplored terrains. For all of us, this is a poetry for our times.
You can find more of our poetry recommendations here.

Some tips and some tricks

Today I would like to suggest trying out the concept of mindful reading. Before you reject anything with the label of 'mindful' as just a fad, hear me out. At the heart of it, it is about suspending judgement, opening your curiosity, listening to your inner self, being present and aware and sharing with generosity. How do you apply that to reading? Here are my three tips and tricks:
Make the book your own – I make copious notes and highlights when I read. If I read on a paper book, it will have sticky notes sticking out all over. Recently I have moved over to e-reading, where it is easier to highlight and comment. I love the process, where I slow down, I select passages or sentences, or sometimes just an interesting phrase and I mark it up to savour later. Often I leave a little remark on the thoughts those words inspired in me, sometimes I write out long passages then and there, which have made their way into my own writing later. It feels like a conversation, a rendezvous with the author, a shared moment of intimacy, and suddenly the book is not something a million people have read, but uniquely mine. My personal experience of reading mingled with the author's work, to create something entirely new and my own.
Share your thoughts – Our dinner conversations often revolve around books. With four voracious readers under one roof, someone always has something to share about what they are reading. These are the favourite moments of my day, where we get to share not just about books, but what it means for us. It doesn't have to be just with your family, books can be a great way to get to know your friends and colleagues more deeply. In this age of social distancing, I would say go virtual – find your favourite digital hangouts and social forums – and share your thoughts generously.
Match the book to your context – Mindfulness starts with self-awareness. Take the time to ask yourself, "what is it that my soul needs at the moment?" There is that one book that would give you solace, nourishment, joy. Don't find the book, let the book find you. Serendipity does require some nudging sometimes. The way I nudge it along is by hoarding books, my bookshelves burst at the brim with unread books (and that is a good thing, I will write more about it later). In any case, I love the simple pleasure of browsing my (digital and physical) bookshelves, letting intuition take over and picking a book that feels just right, no judgement allowed.
We hope this helps you discover the joys of mindful reading, to open your hearts and minds to others through the window of words.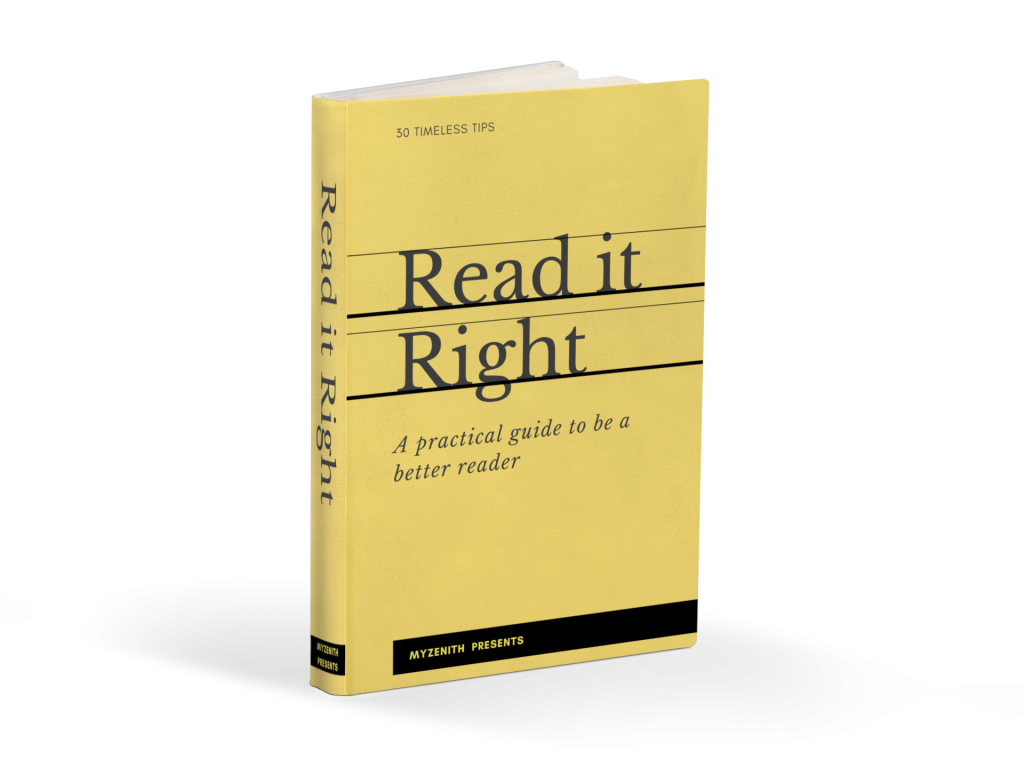 If you would like to get more tips to be a better reader, download our practical guide – Read It Right. Free for all subscribers!